Schemers is the latest genre-crossing anthology of new short fiction from Stone Skin Press. From the classic myths to the pages of the Bible, from Shakespeare's stage to the yellowed pulps of yesteryear, literature runs red with tales of plotting and betrayal.
Molly Tanzer's fizzy shot of neo-pulp, "Qi Sport" declares its contemporary bona fides by tossing a classic set of tropes in the pop-cultural mix-master. Underlying her collision of cowboy hats and Chinese vampires is one of the canon's classic ruses.
---
Boy howdy, had the match proven to be an ugly one. The fight's underdog had her entire arm ripped off at the shoulder during the first five minutes in the ring, but then she dropped into a deep stance and swept her opponent's legs out from under him, knocking him to the floor in what the crowd clearly considered a thrilling reversal of fortune. When she stomped his neck, hard, and used her remaining hand to pluck out the other geong si's left eye, they went crazy for it. Ugh. Though decisive, it wasn't the most beautiful victory Jimmy'd ever witnessed. He knew she was drinking his qi through his eye socket, but with her mouth in a taut O-shape around the gore-smeared orifice, it kind of looked like she was kissing it.
Jimmy tipped his open-crown hat low enough to cut off his vision, but it did nothing to block the grotesque moaning and grunting sounds the geong si was making as she fed. Jesus Christ, he hated it when he had to watch the fights. In his opinion, the undead were creepy as hell—subjects for nightmares, not entertainment. But given the volume of the hooting and hollering and stomping as the winning geong si's trainer stood on the wire mesh covering the fighting pit, holding aloft his hands as he turned around and around, Jimmy was in the minority.
For the rest, get Schemers from Stone Skin Press.
---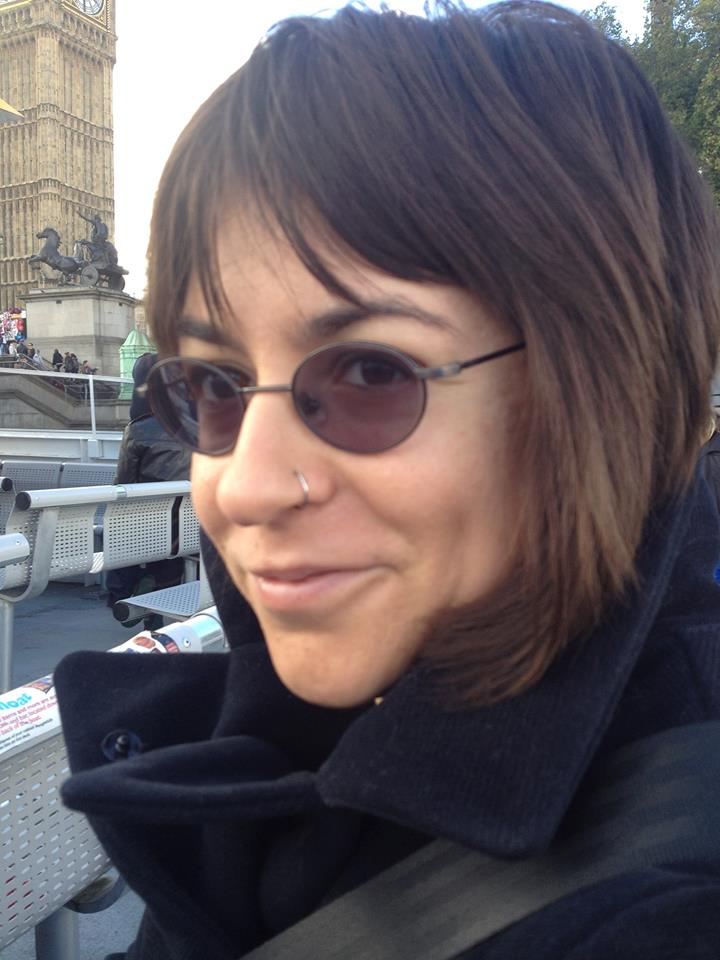 Molly Tanzer lives in Boulder, Colorado, along the front range of the Mountains of Madness, or maybe just the Flatirons. Her debut, A Pretty Mouth, was published by Lazy Fascist Press in September 2012, and was singled out by The Guardian as the favorite among eight hundred indie novels of 2012. Her short fiction has appeared in The Book of Cthulhu and The Book of Cthulhu II, The Lovecraft eZine, and Fungi, and is forthcoming in The Starry Wisdom Library and Zombies: Shambling Through the Ages. She blogs — infrequently — about writing, hiking, cocktail mixing, vegan cooking, movies, and other stuff at www.mollytanzer.com and tweets as @molly_the_tanz.